Created by Gogl Architekten as "a place of peace and contemplation", this austrian chalet is strongly connected to the natural setting.
The client demanded the architecture to be light and airy, but also cosy.
Let's have a look !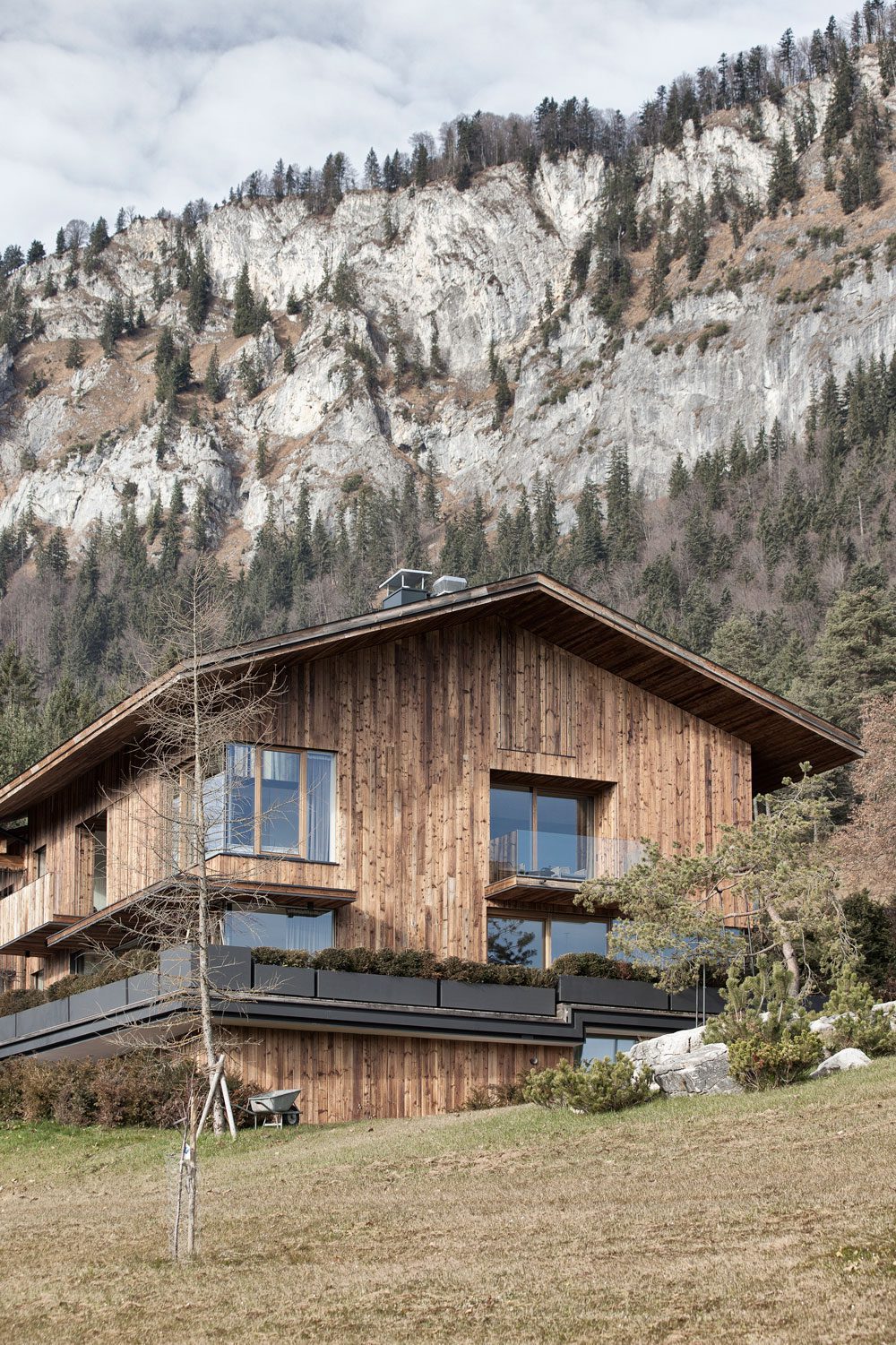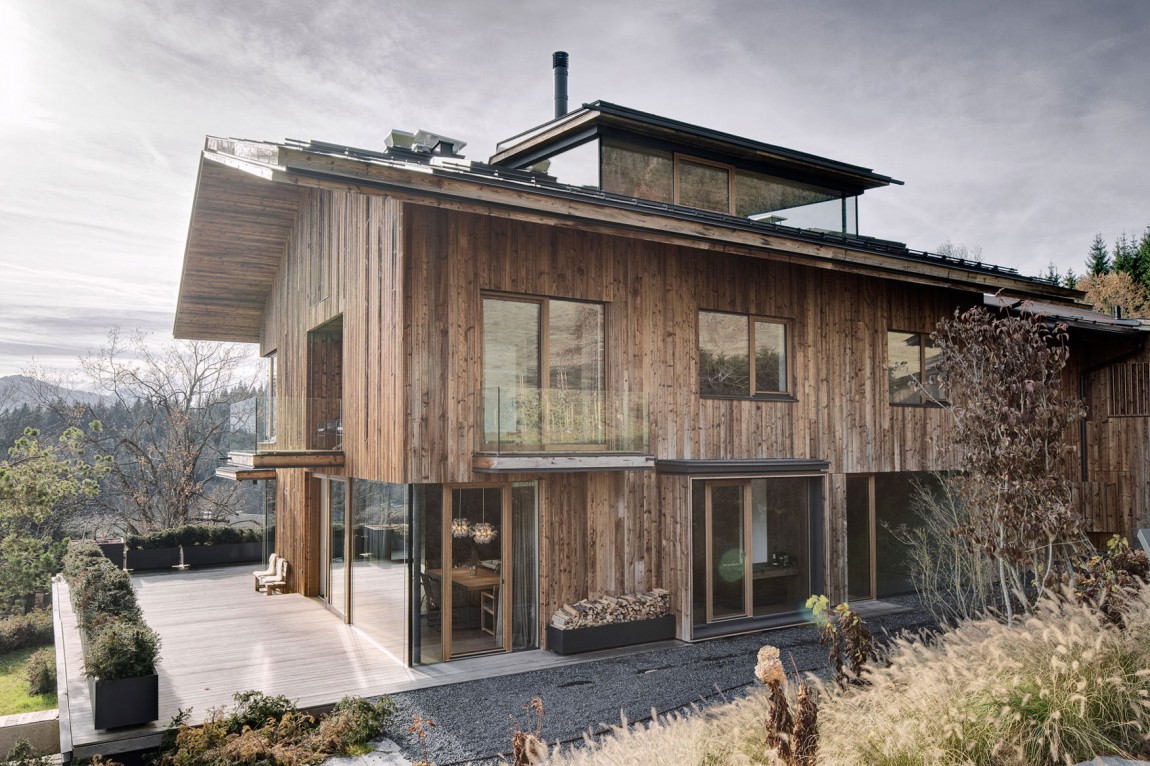 The entrance with wide glass windows and a stone wall. I love the mix of natural materials, wooden door, stone, natural fabrics for carpet and bench.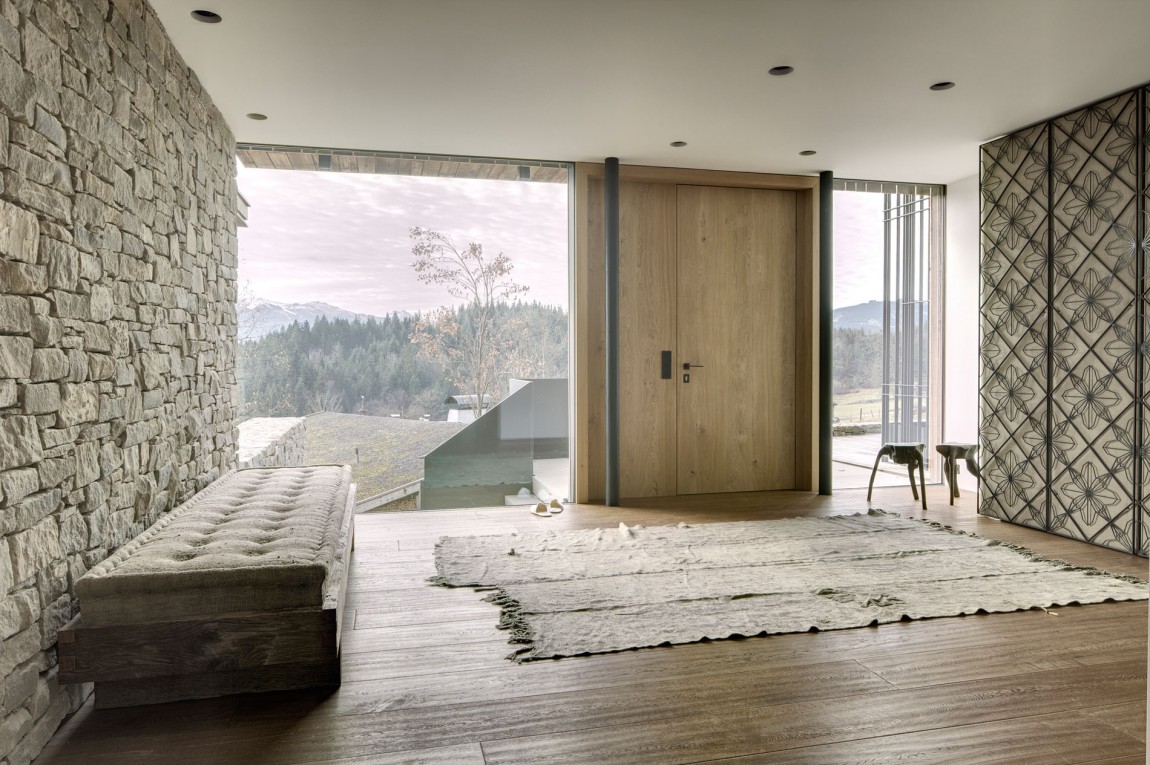 The living area with modern ligns. To me, it looks a bit too "cold", I would have added green plants, or a touch of colors.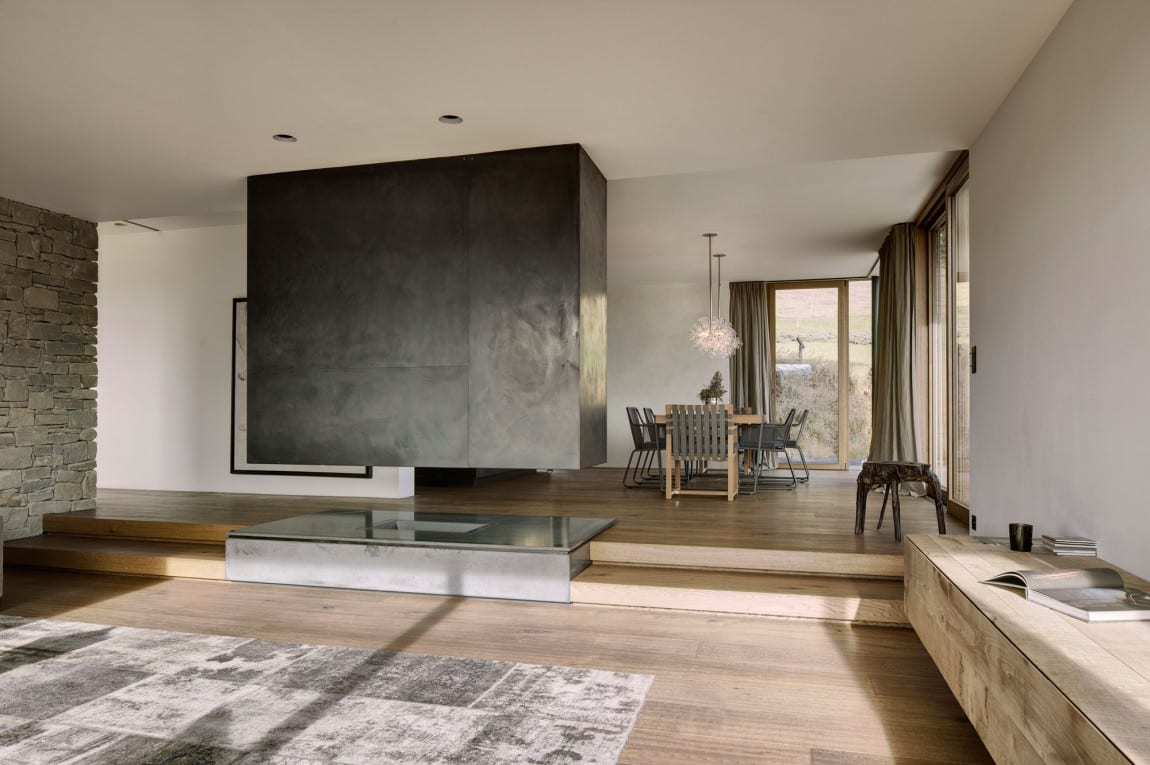 Large sliding windows over viewing the mountain panorama. Love the floating furniture shelf in rustic wood. It adds horizontal ligns, perfect for a peaceful feeling.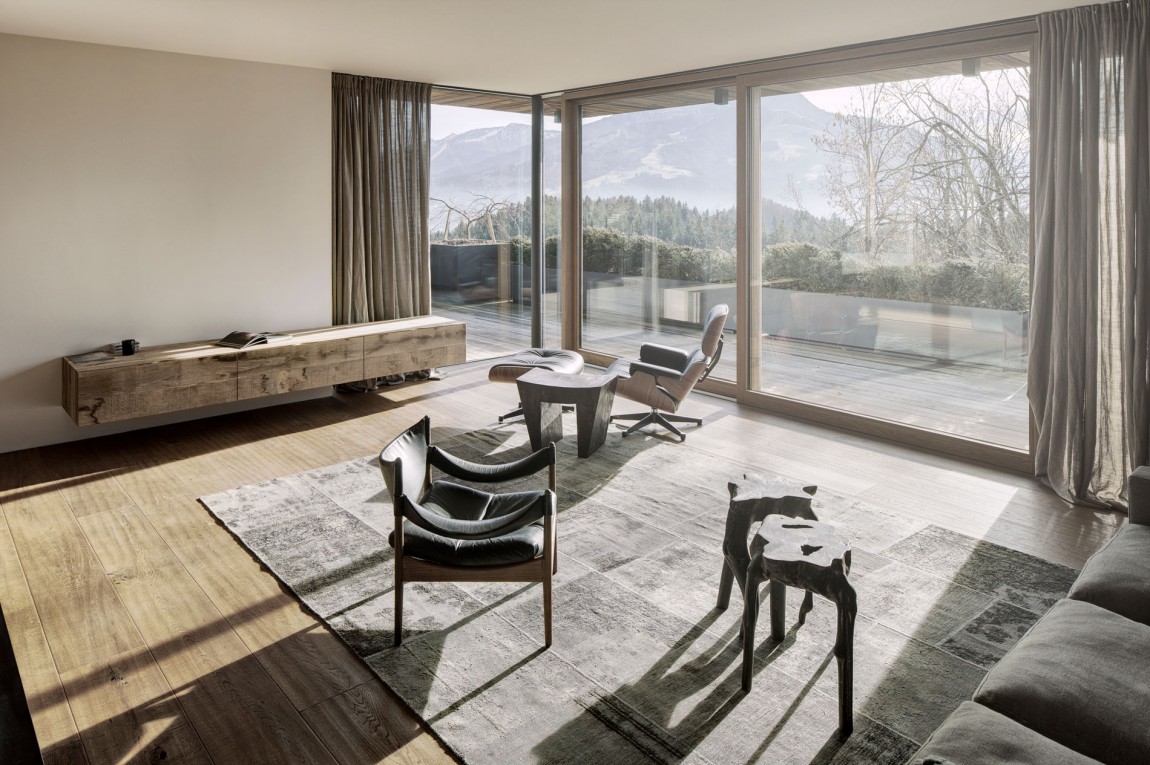 The stairs made of a combination of metal and wood. Simple design, clean ligns.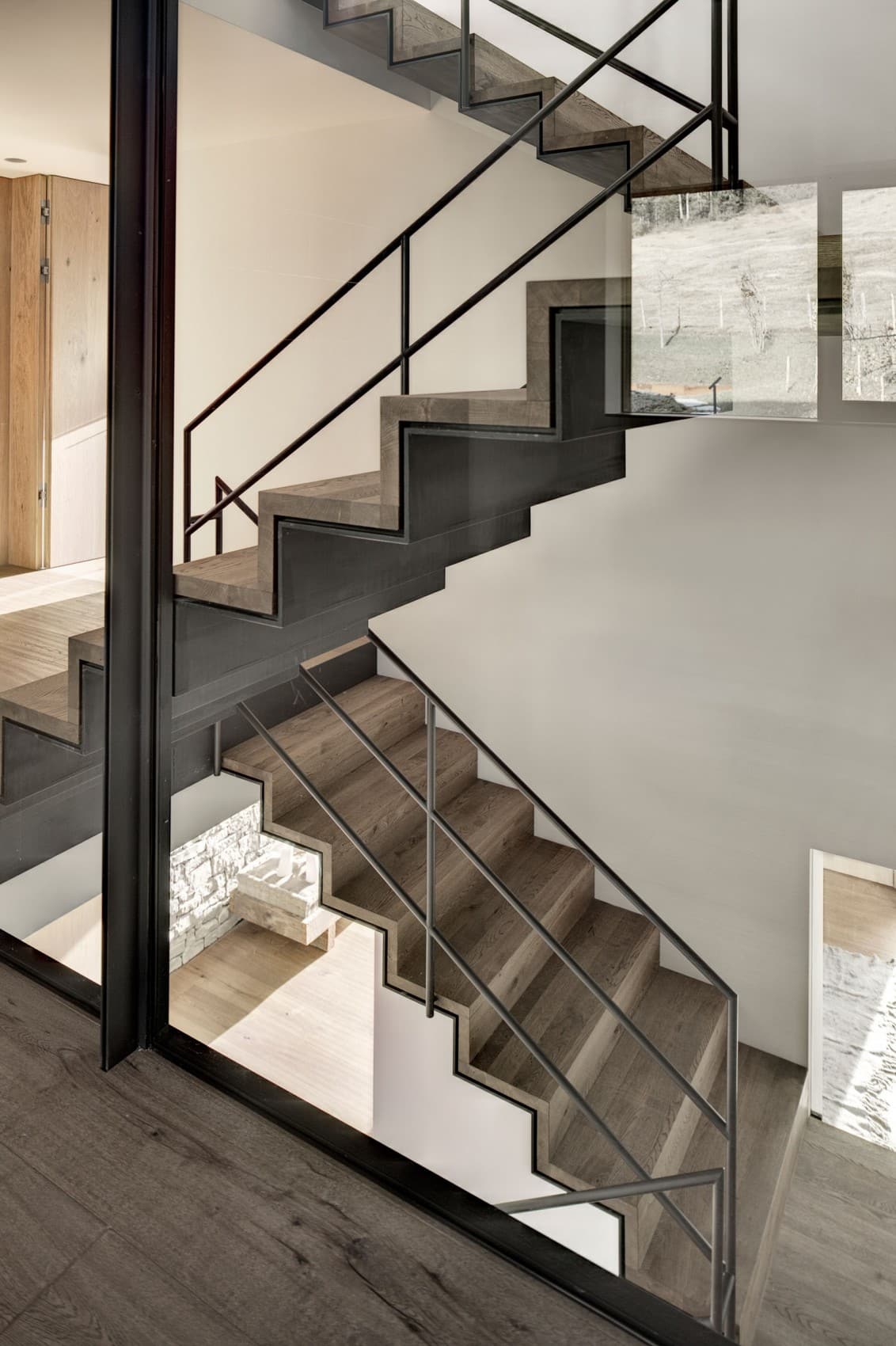 This living area upstair looks very cosy and inviting, full of light !
A good way to bring more light inside with a roof window.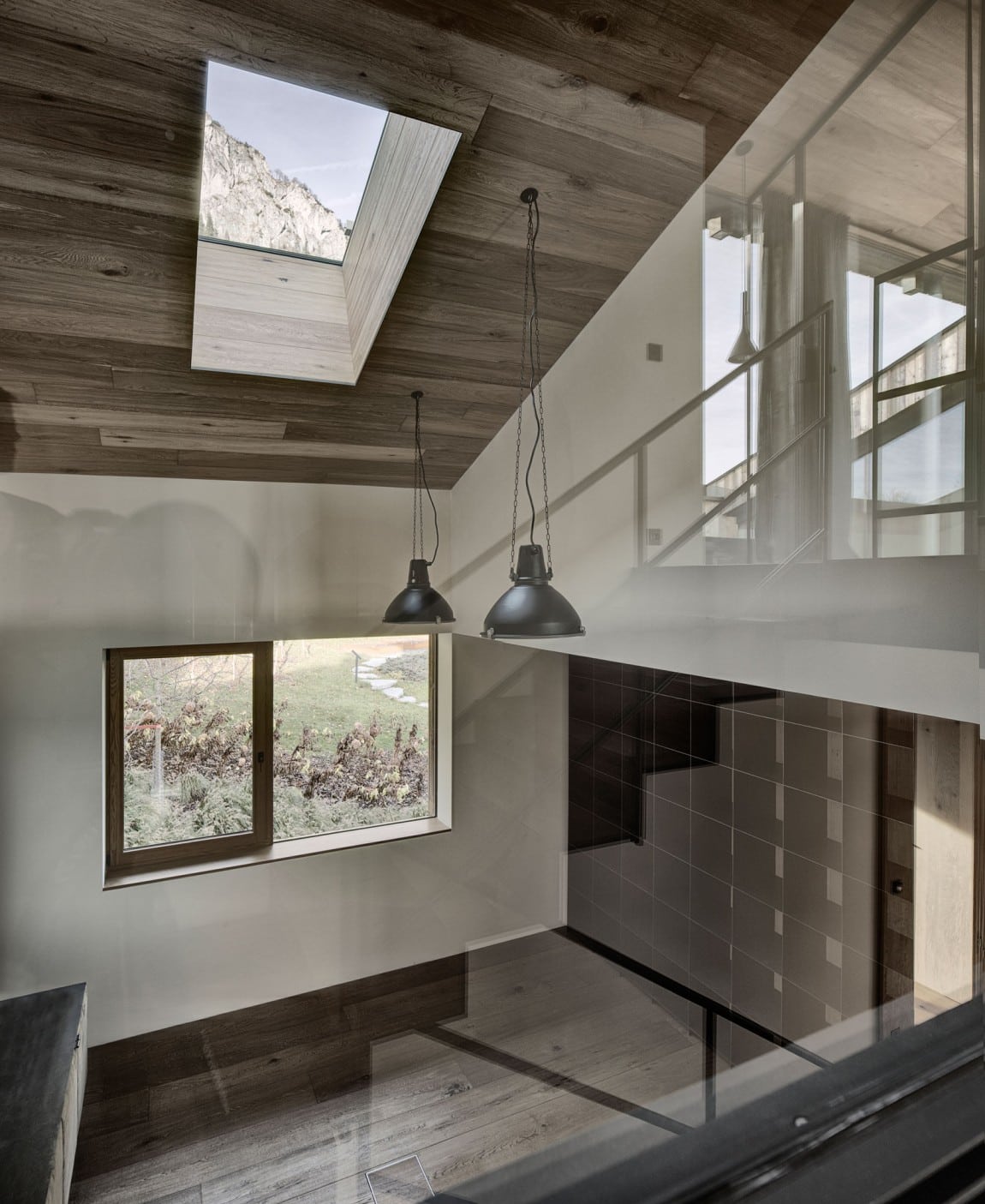 The bathroom full of light with a large window. Boards of wood keep the intimacy but leave the light coming through.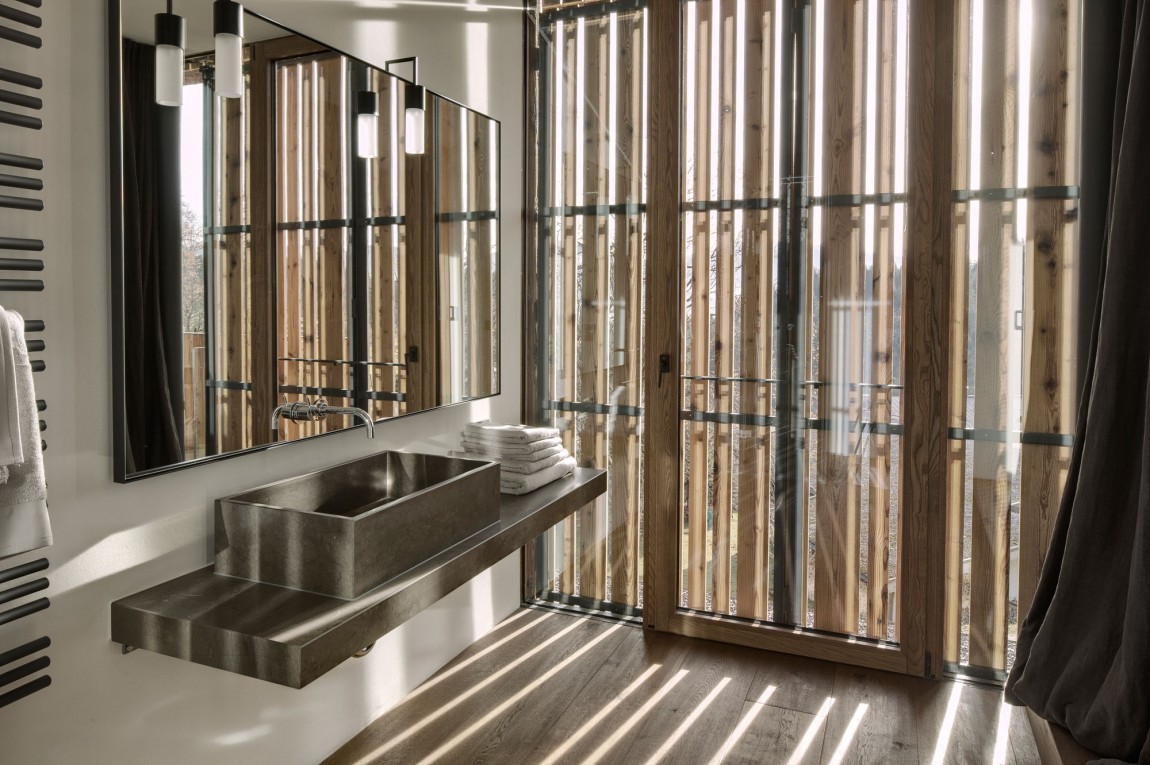 I hope you enjoyed this chalet and that it was inspiring to you !