Here are the press articles published about CosyNEVE.
Article published in November 2019 on the website Houzz.com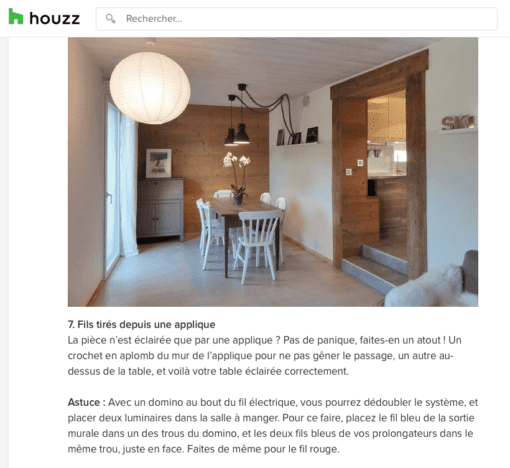 Article published in April 2016 on the magazine Mag2Savoies.com
Article in June 2015 on Homify.fr (Read the article)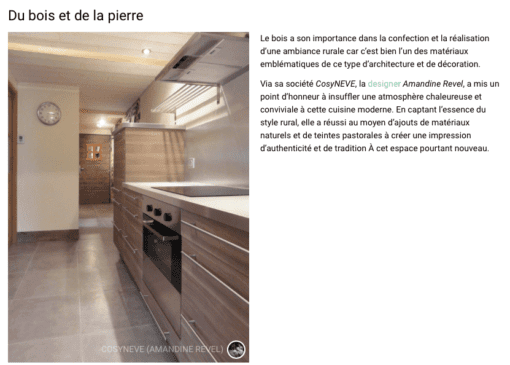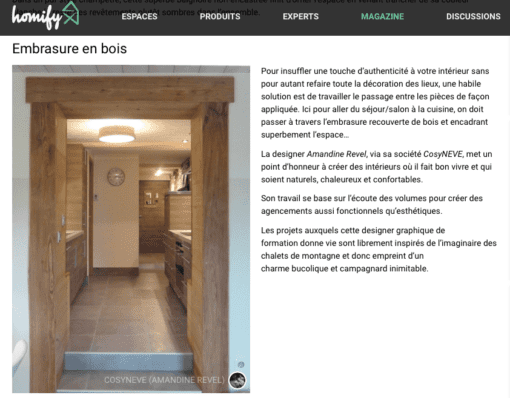 ---
Quoted in June 2015 on Maison Créative (Read the article)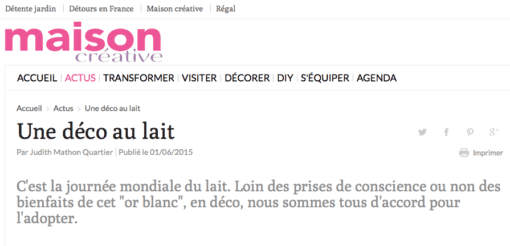 ---
Article in Homify on August 2014 (Read the article)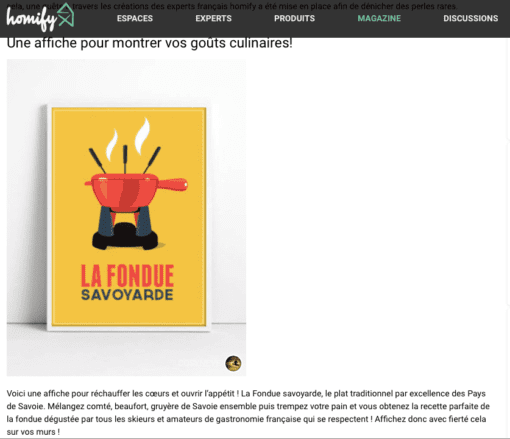 ---
May 2014 : Diaporama in Marie-Claire Maison (See the diaporama)
---
December 2013 : Article in Coté Maison (Read the full article)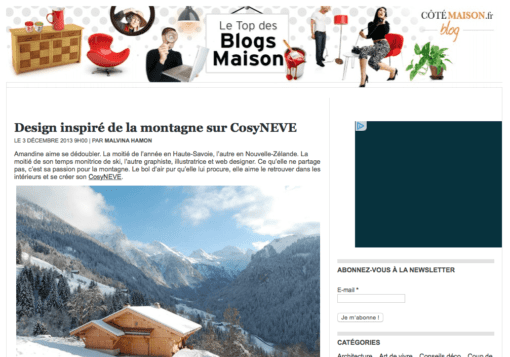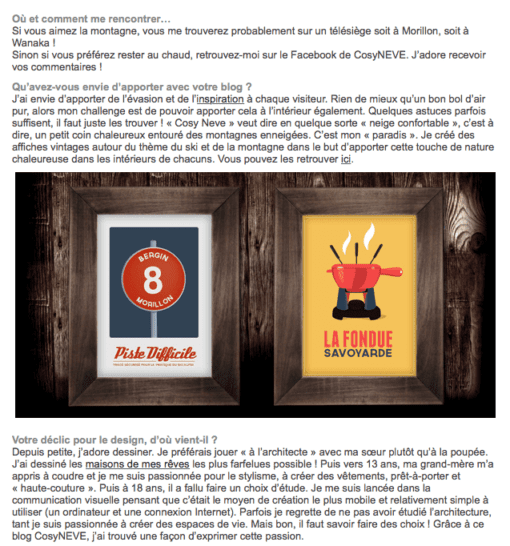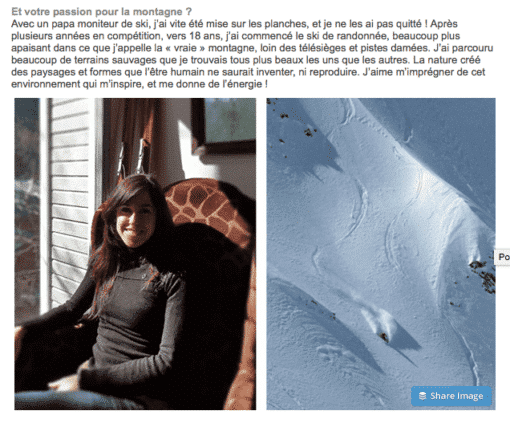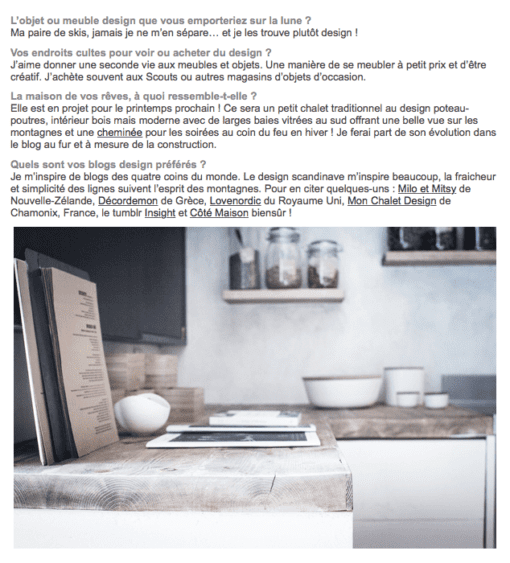 ---
Thank you to Sylvie from the website MonChaletDesign.com for this sweet comment about Cosyneve :
CosyNEVE in numbers
7210 pageviews/month
2 languages
98 different visitor nationalities
Warning
: preg_match(): Compilation failed: invalid range in character class at offset 12 in
/home/cosyneve/www/wp-content/plugins/js_composer/include/classes/shortcodes/vc-basic-grid.php
on line
172
Want to speak about CosyNEVE ?
If you wish to publish pictures or articles about CosyNEVE, let me know, I am happy to speak about it with you.
Get in touch !