During the week-end of the 7th and 8th of November, CosyNEVE participated to its first expo : a small one in my home town as a start !
Here are a few pictures of the stand we built my sister and myself : a lot of fun !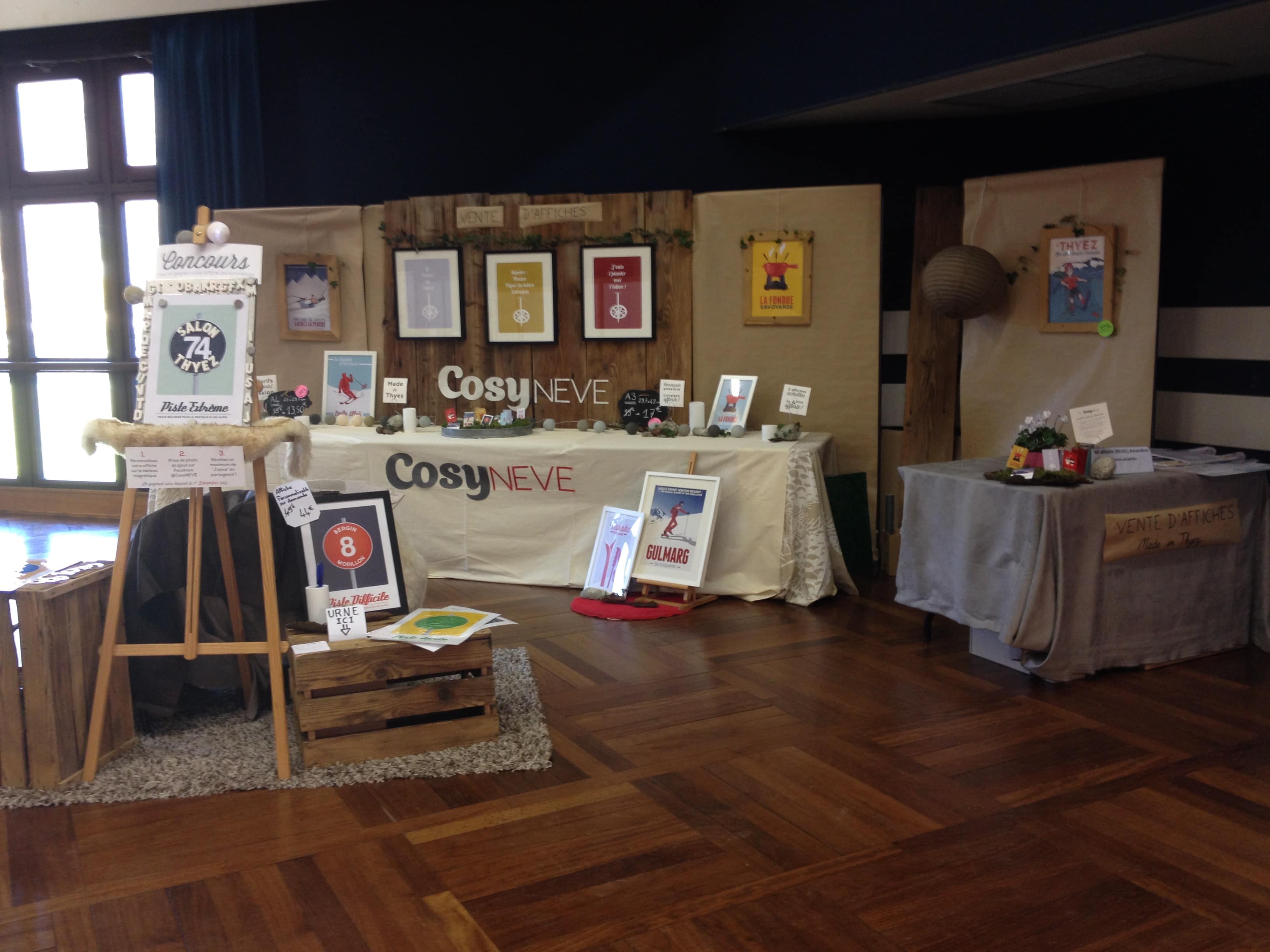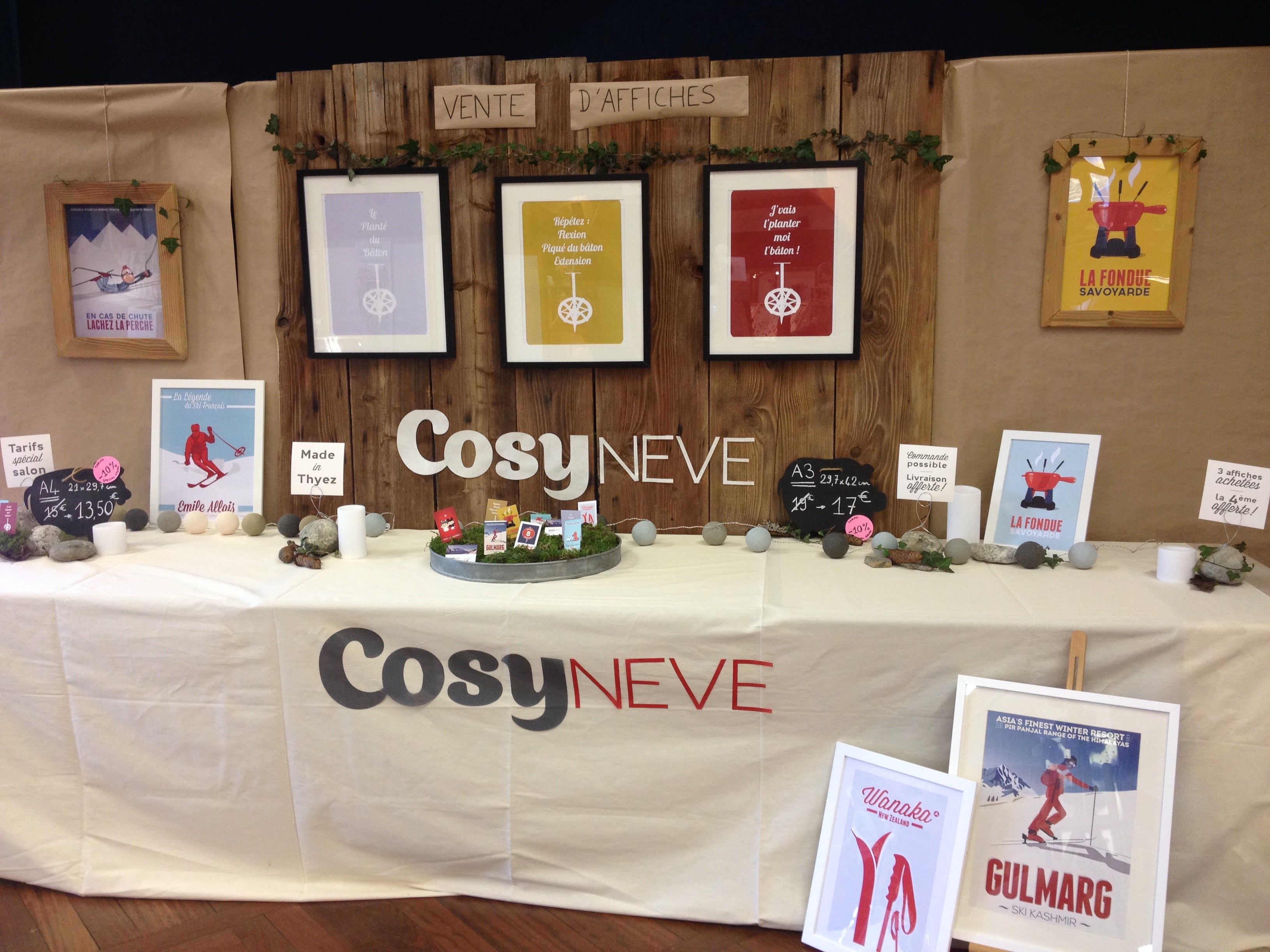 A give away has been organized where visitor are offered to create their own ski sign poster to win it.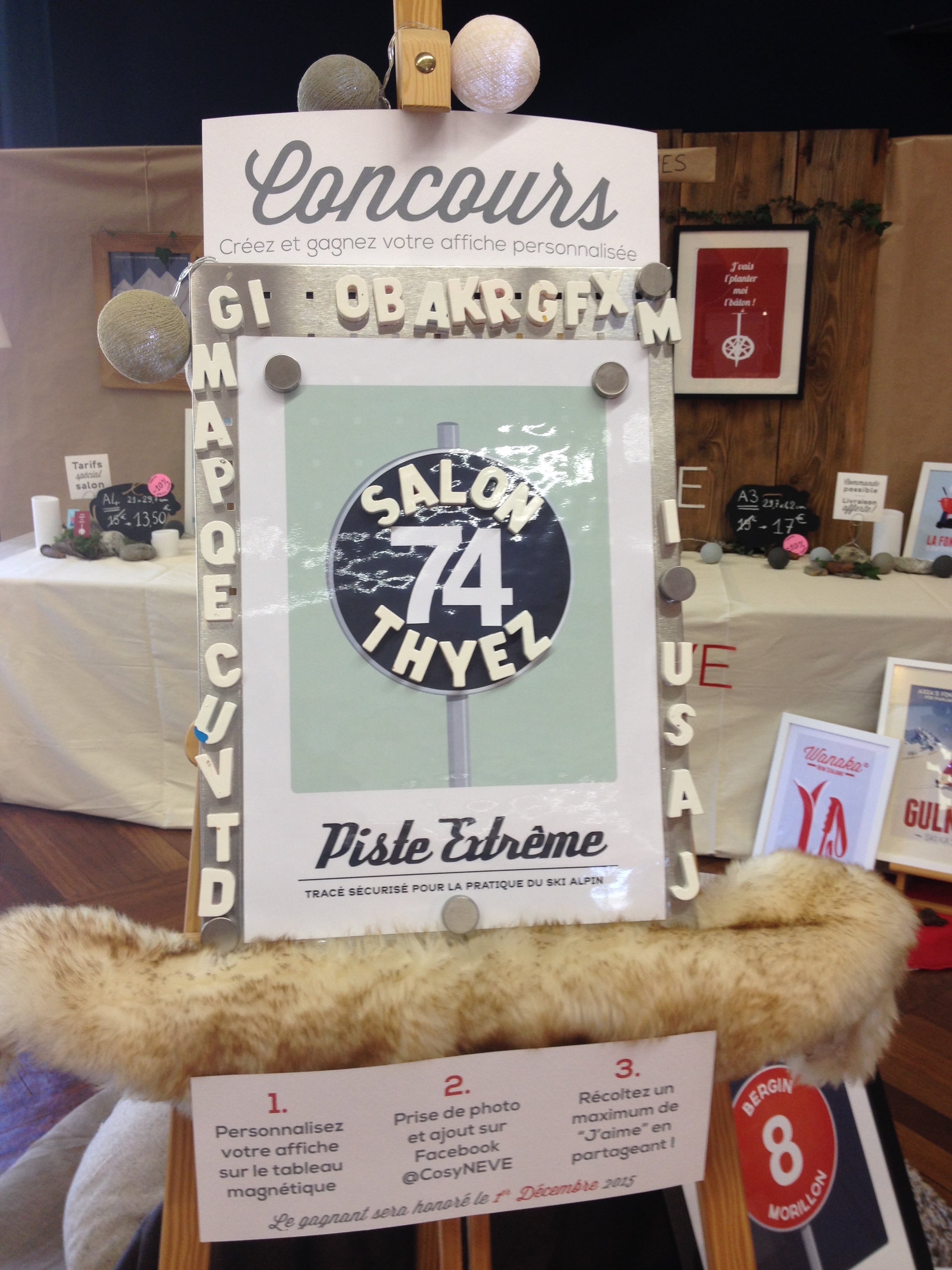 Thank you to all the participants and visitors of our stand !