This interior caught my eye as I like the warmth brought by the wood. Mixed with metal, it adds up a modern feel to the uncluttered and simple volumes. I could have bet this house was located in the french alps, but no ! I was surprised to discover it's actually located in … Japan !
Visit the "Ishibe" house, made by Alts Design in Japan.
Mix of wood style for this corridor. Decoration enhance with large posters framed sitting on the floor.
The entrance made of wood with a metal stair linking with the second floor.
Living area with kitchen and a wide table for family reunion : the hub of this house. Beautifully designed with a mix of wood of the ceiling and for the table top. Industrial feel adds modernity with hanging lamp bulbs from black cord on the ceiling and metal structure for furniture and stairs. A wise mix !
Very simple lines is what works best ; )
Check the large open shelves for storage on the far right.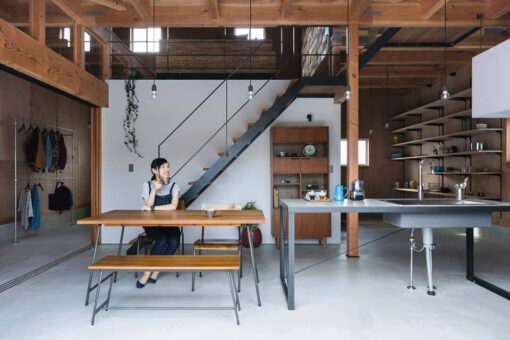 Another view from the kitchen side.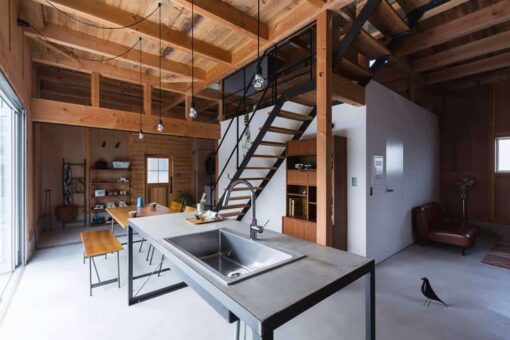 The mezzanine upstairs with wooden floor and ceiling. A wall has been covered of old pieces of wood for a more rustic look.
A cosy atmosphere with a japanese touch. Very ZEN !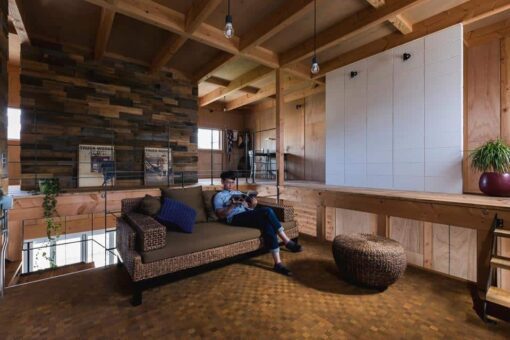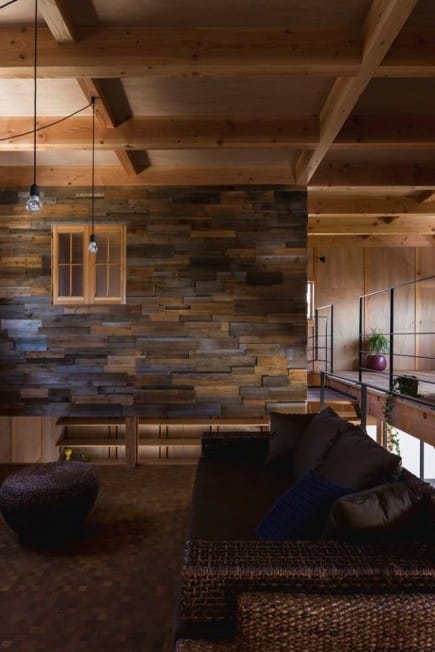 Surprisingly, I didn't expect the exterior of this house to look like a cube. We expect a chalet type house, but it is actually a perfect cube ! Why not ? (Well actually a bit too modern to my (french) taste)
I hope you enjoyed this japan inspiration !
Have a good week !
Photo credit : Alts Design Office