Retrospective Exhibition Grand Ski 2015 in Chambéry, where CosyNEVE was represented on the stand of Bride-les-Bains, designed and installed by the HomeMade Architecture[s] agency.
Several posters were selected by this architecture and design agency to decorate the cozy and colorful stand of the Savoie ski resort: Brides-les-Bains .
Big thank you to HomeMade Architecture[s] team and especially its manager, Christophe Lapergue to have so well highlighted the CosyNEVE posters, surrounded by lovely design objects. A great success !
Here are several photos brought back by their super team present during the show.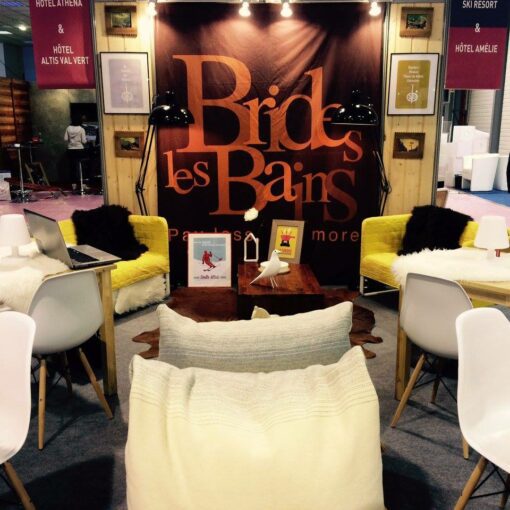 La Fondue (yellow version) poster and Emile Allais poster, showcased next to a beautiful little wooden bird.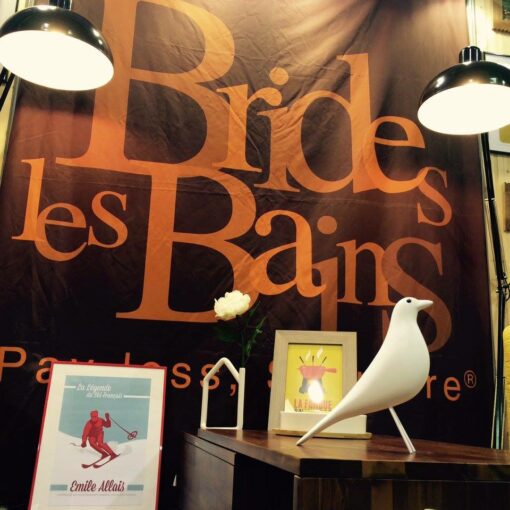 The new trend:  yellow !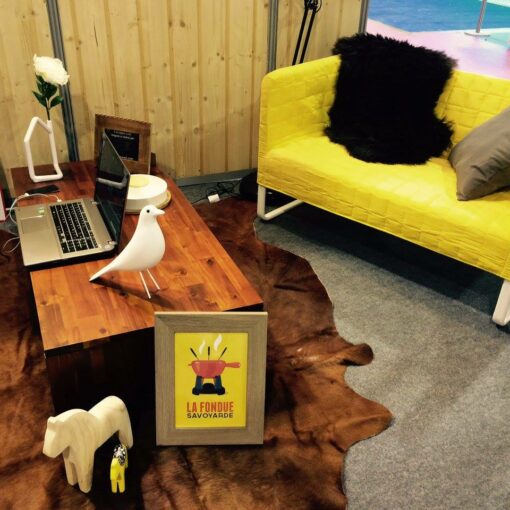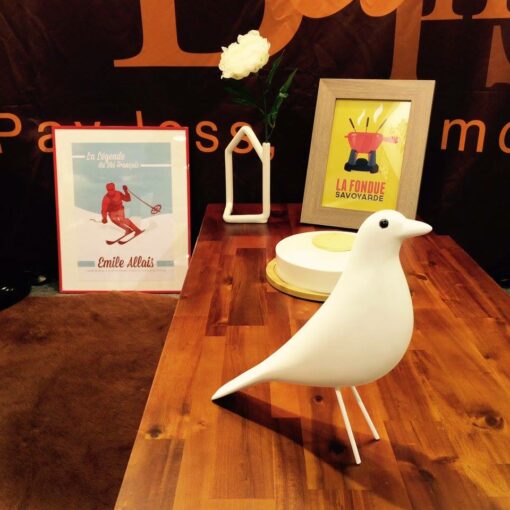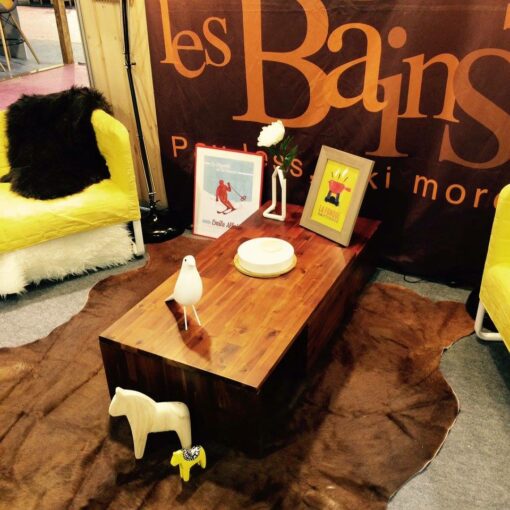 "le planté du bâton" poster, grey version.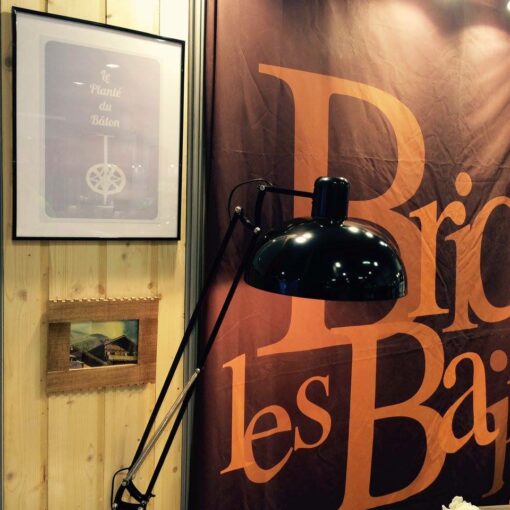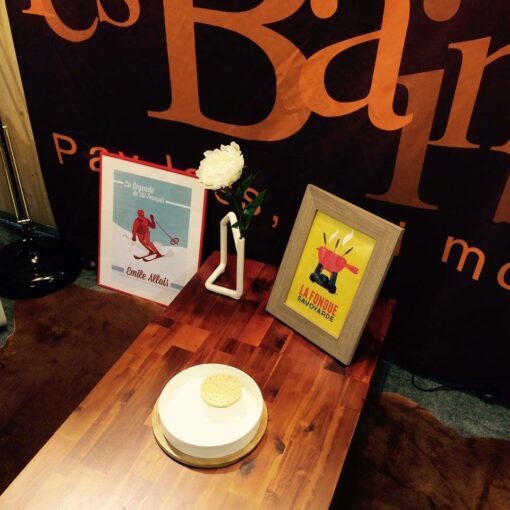 Careful, a bird is watching you !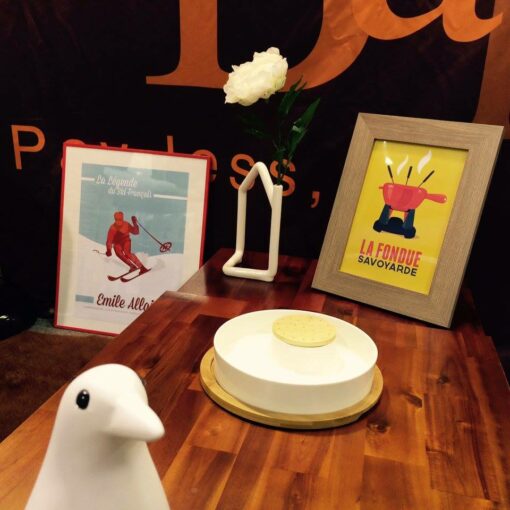 Brides-les-Bains ski area stand.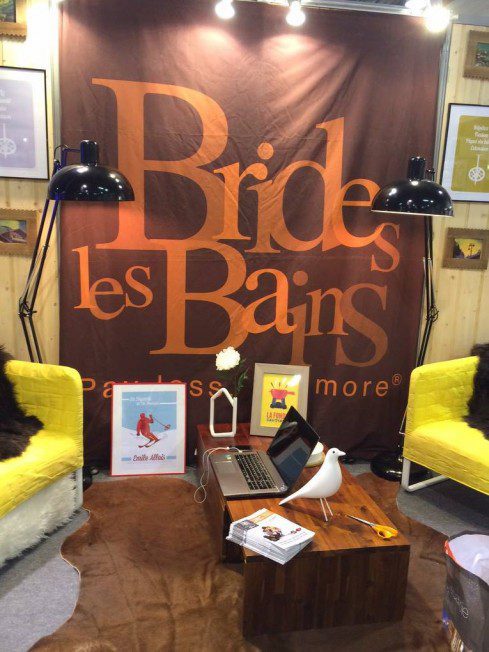 "le planté du bâton" poster, gold version.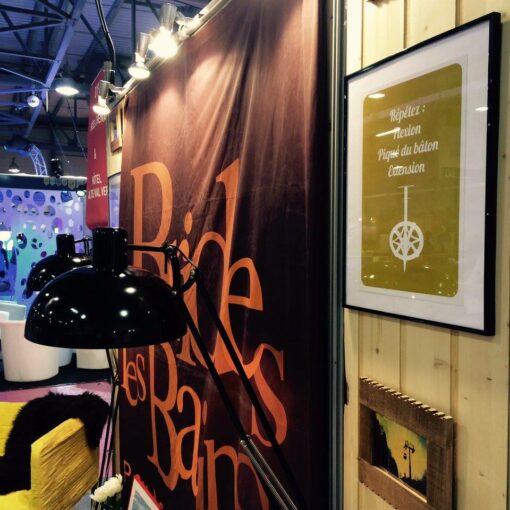 Brides les Bains stand.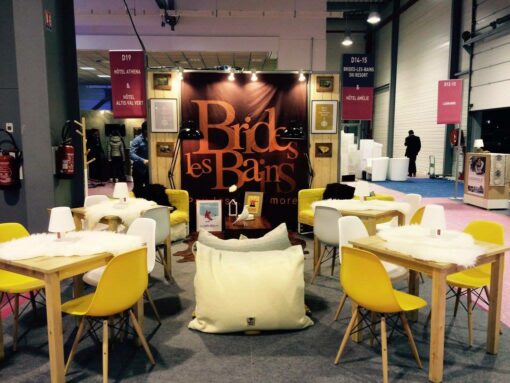 After this exhibition, we've been happy to welcome a new partnership between CosyNEVE and HomeMade !